Human platelet lysate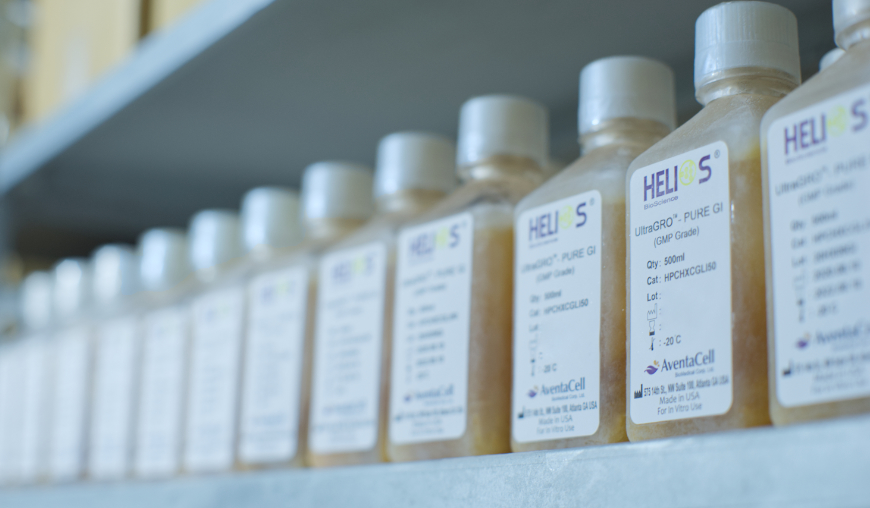 Platelets are one of the small components in blood circulation participating in primary hemostasis and thrombosis. Besides coagulation and wound healing, numerous research articles demonstrate the capability of human platelet lysate (hPL) in research, regenerative medicine and clinical applications.
Culture medium is one important determinant for successful cell expansion. Many efficient expansion strategies incorporate serum or plasma as a supplement to provide cells with a richer milieu to grow in. Fetal bovine serum is widely used for cell propagation, however, there are rising concerns of using animal components and for xeno-immunization. As a serum substitute, hPL has demonstrated higher expansion potency without compromising its differentiation characteristics and immunosuppression of T cells.
AventaCell BioMedical Corp. is a leading platelet lysate company worldwide which dedicates itself to developing novel human-derived products for cell culture. Not only have we successfully scaled up to 35L batches in our human platelet lysate manufacturing, but also produce our products under GMP compliance, and with pathogen reduction treatment (PRT) for clinical applications. Most of all, our UltraGRO™ GMP PRT products have a Type II Drug Master File (DMF (UltraGRO™-PURE GI)) issued by U.S.FDA, a Japan PMDA certificate, and are compliant with European Pharmacopoeia General Chapter 5.2.12.4.